Online Flight Instructor Revalidation Course
$99 – Pay Once, and Renew Your Flight Instructor Certificate Every Two Years, At No additional Cost!
Go at Your Own Pace

– Come and go as you please – the course will track your progress.

Completely Online Format

– No downloads, no installation, nothing to print. Log on using any device with an internet connection.

iPad Compatible

– iPhone, iPad, Tablet, Mac, PC, or Laptop … use any number of computers to access the course; it is not tied to any one device.

Lifetime Benefit

– Pay once and revalidate for the rest of your career at no additional cost.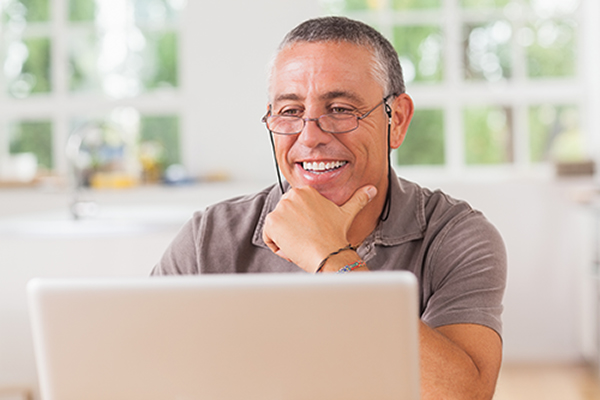 How it Works
The online FIRC course consists of 12 lessons, each of which culminates in a five multiple choice question quiz. The final exam at the end of Lesson 12 is cumulative and contains 15 randomly selected questions covering the content from all the lessons.
The FAA is now requiring ALL FIRC providers to verify that the minimum 12 hours of course content has been reviewed by each renewing applicant, so ALL FIRC providers must add a timer to their courses to document study time.  American Flyers has implemented this by having a clock that remains in the background and is activated each time you open a lesson. The study time required is stated at the beginning of each lesson. There are two progress bars located at the top of the page, one for content and one for time. If the Content bar arrives at 100% before the Time bar has reached 100%, then it is suggested that you spend the additional time reviewing the resources provided, such as, links to relevant websites and reports, as well as videos. You may go back at any time to sections that you have already studied. Time spent on those additional resources will count toward the minimum time for that lesson.
Upon successful completion of the course and final exam you will be issued a graduation certificate. This certificate will be a necessary document when filing your renewal paperwork.
Course Content
Culture of Safety

Ethics and Professionalism

Flight Review and IPC

Pilot Deviations and How to Teach Your Students to Avoid

Regulatory Review

TSA: General Aviation Security

Stall/Spin Awareness Training

Take Off and Landings; Reducing Accidents and Loss of Control

Navigating in the 21st Century

Preventing Loss of Control While Operating IFR

Security-Related Special Use Airspace

Continuous Education—FAA Safety Team (FAASTeam)
Optional Services
Save Yourself a Trip to the FSDO!
Have American Flyers guide and walk you through the paperwork; we'll make sure you get renewed.
$26.95 IACRA – Paperless! Nothing to mail, nothing to notarize, complete everything from your computer using the FAA's site and download your temporary certificate when completed.
$50 ACR – Traditional mail-in service – no registration on new websites, no more usernames and passwords to remember. Put your documents in an envelope and send them to us.