Online Flight Instructor Revalidation Course
$99 – Pay Once, and Renew Your Flight Instructor Certificate Every Two Years, At No additional Cost!
Go at Your Own Pace

– Come and go as you please – the course will track your progress.

Completely Online Format

– No downloads, no installation, nothing to print. Log on using any device with an internet connection.

iPad Compatible

– iPhone, iPad, Tablet, Mac, PC, or Laptop … use any number of computers to access the course; it is not tied to any one device.

Lifetime Benefit

– Pay once and revalidate for the rest of your career at no additional cost.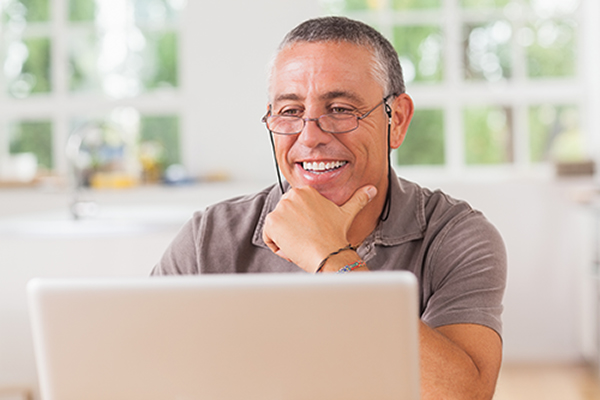 How it Works
The online FIRC course consists of 13 lessons. There is a quiz after lesson 6 and then again after lesson 13. All quizzes are comprised of random multiple-choice questions about the material contained in the lessons. The Final Quiz at the end of Lesson 13 is cumulative and contains randomly selected questions covering the content from all of the lessons. Pass rate is 70%. After you've successfully completed all of the lessons, you must submit an application for renewal.
The FAA is now requiring ALL FIRC providers to verify that the minimum 16 hours of course content has been reviewed by each renewing applicant, so ALL FIRC providers must add a timer to their courses to document study time. American Flyers has implemented this by having a clock that remains in the background and is activated each time you open a lesson. The study time required is stated at the beginning of each lesson. There are two progress bars located at the top of the page, one for content and one for time. If the content bar arrives at 100% before the time bar has reached 100%, then it is suggested that you spend the additional time reviewing the resources provided, such as links to relevant websites and reports, as well as videos. You may go back at any time to sections that you have already studied. Time spent on those additional resources will count toward the minimum time for that lesson.
Upon successful completion of the course and final exam, you will be issued a graduation certificate. This certificate will be a necessary document when filing your renewal paperwork.
Course Content
Navigating in the 21st Century: Pilotage to Global Positioning Systems (GPS)
Security-Related Special Use Airspace
TSA: What Flight Instructors Need to Know to Stay Out of Trouble
How to Teach and Build a Culture of Safety
Current Safety Trends in GA: How CFI'S can Directly Contribute to Aviation Safety
Pilot Deviations: Their Causes and How to Teach Pilots and Students to Avoid
How to Make the Best Use of the FAASTeam and WINGS in your Program of Instruction
FAA Regulatory, Policy and Publication Changes and Updates
How to Conduct an Effective Instrument Proficiency Check and Flight Review
Ethics and Professionalism in the Role of the Flight Instructor
How to Teach Pilots to Avoid LOC
Airman Certification Standards
Accepting a Remote Pilot or Student Pilot Certificate Application
Optional Services
Save Yourself a Trip to the FSDO! Have American Flyers guide and walk you through the paperwork; we'll make sure you get renewed.
$29.95 IACRA – Paperless! Nothing to mail, nothing to notarize, complete everything from your computer using the FAA's site and download your temporary certificate when completed.
$50 ACR – Traditional mail-in service – no registration on new websites, no more usernames and passwords to remember. Put your documents in an envelope and send them to us.
*PLEASE NOTE: Starting January 1, 2024, our mail-in ACR processing method will no longer be available.  Our online IACRA processing method will continue to be offered for $ 29.95.  
For our customers transitioning from paper ACR processing to IACRA processing, our customer service team is ready to help – Click Here to request assistance or call 800-298-6198, M-F from 8am – 6pm EST, or Saturday from 9am – 6pm EST.